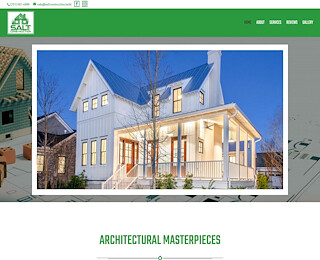 When it comes to home additions in Daphne, more homeowners are choosing to build up rather than to build out or build new, especially as building permits become more difficult to acquire. As we will now explore, building up has a lot of benefits, some of which you might not even be aware of. If you are in the market for a home addition in Daphne, Salt Construction invites you to consider a pop top home addition.

Should I Get a Pop Top Home Addition?
The best thing about the pop top home addition for most homeowners is that they get to stay where they currently live. Different homeowners have different reasons for wanting to stay in their homes. For example, some of them simply don't want to deal with the hassle of moving, selling a home, and either buying a building a new one. Others don't want to change their location, change their address, and many homeowners don't want to expand and maxemize their footprint on their lots. In your case, you may have already done some work in your backyard that you love, and building up rather than building out means that you won't have to tear it all up.
If you love your home, your neighbors, and don't want to make the kids change schools; building up is a smart alternative to building new or building out.
Your Home Probably Still Has a Lot of Value
A lot of homes don't need to be torn down. They've got solid foundations and a great structure. Further, there may be a lot of products in your existing home that we can reuse - things such as the hardwood floors, windows, appliances, the HVAC system. Most likely, there are a lot of products already in your home that we can reuse and subsequently save you substantial money when we perform a home addition construction using a pop top.
Home Additions in Daphne are Highly Customizable

When you build up, you can maximize your lifestyle. With a pop top, you can add a second story with more bedrooms, a full upstairs bath, upstairs laundry, and a master suite with a walk-in closet. The possibilities are as limited as your designers' creativity and budget.
Aside from providing customizable home additions in Daphne, Salt Construction can renovate your existing space. When we build a pop top for a client, we can open up their current floor plan, build you a kitchen that's great for entertaining and cooking, and maximize your lifestyle by enhancing the way you live, giving you the living space you need without you having to sell your home or relocate.
There are Lots of Benefits of Pop Top Home Additions for Daphne Homeowners
Another huge benefit of home additions with pop tops is that you can enhance the exterior elevation of your home, giving it more curb appeal. A pop top is an environmentally-friendly way of adding on to a home. It increases a home's equity, yields a positive return on investment, and there is less time involved with a pop top in terms of permitting and construction.
Home Additions Daphne
Salt Construction
2515974999
82 Plantation Pointe Suite 292, Fairhope, AL 36532
View Larger Map
We welcome your comments!
SALT CONSTRUCTION LLC
CODY DORRIETY
HOURS OF OPERATION
Monday to Friday
7:00 AM - 5:00 PM
Saturday to Sunday
Closed