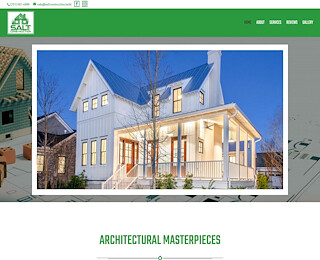 Home renovations in Mobile Alabama are on the rise. Home renovation is a cost-effective means of updating and outdated home without having to rebuild completely. Home renovation gives homeowners the ability to keep the parts of their homes they love and change the parts they wish were different. Home renovations add value to homes, they save homeowners substantial time, and they are less stressful than full-fledged home rebuilds.

Why Should You Renovate Your Home Rather than Build a New One?
The benefits of renovating your home or considerably renovating it compared to building a new home are worth taking note of. First, depending on what you want to do to your home and the scope of the renovation project, you'll have the benefit of time, and time is money. Getting through the process of designing a renovation and getting past the permit process is usually much faster than building new. You can probably achieve what you want in your home faster by renovating it, and the cost will be less expensive.
Another benefit of home renovation is that you will get to keep the things that are important to you. This includes things like the architecture of your house, roof lines, and other non-conforming features like a large covered deck. Under the new rules of building new, you might have to forego that large covered deck, side entry to a basement suite, a large rear deck, or even an attached garage. For example, if you live in a house with a lot and a back lane, you would have to a detached garage if you were to build new.

Increase the Value of Your Rental Property
Property investors are always looking for ways to maximize their returns. There are many things you can do to improve your property's appeal and functionality for the benefit of attracting ideal tenants. Home renovations also allow property owners to increase their rental returns. Salt Construction cannot only perform the renovation build, but we can also sit down with you and discuss your renovation plans and options and help you design a renovation that accomplishes your objectives and saves you money.
Home Renovations in Mobile Alabama are a Win-Win for Homeowners
The housing market of today provides an ideal climate for homeowners, whether they are selling their homes or staying put for a few more years. Property values continue to increase throughout Mobile Alabama. Home renovations will add to your comfort and appraisal value, making a win-win situation for you. Receiving a decent return on your home renovation investment has never been easier than it is today, and that goes for renovation projects that are both large and small.
In fact, the highest returns tend to come from the projects with the largest budgets - kitchen and bathroom renovations. Studies have shown that a homeowner in 2019 can look forward to a solid return of anywhere from 80% to 100% of their investment. This means that you should definitely move forward with your renovation project and budget them with confidence. Salt Construction is who to call if you're interested in discussing home renovations in Mobile Alabama.
Home Renovations Mobile Alabama
Salt Construction
2515974999
82 Plantation Pointe Suite 292, Fairhope, AL 36532
View Larger Map
We welcome your comments!
SALT CONSTRUCTION LLC
CODY DORRIETY
HOURS OF OPERATION
Monday to Friday
7:00 AM - 5:00 PM
Saturday to Sunday
Closed