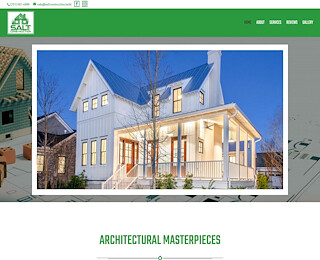 Tips for House Remodeling in Gulf Shores
Living in a resort city like the Gulf Shores is a dream come true to many. It feels like going on a vacation year-round, especially when you live in front of the beach. If you have a property in Gulf Shores and want to make money from it, perhaps rent it out to travelers, you have to ensure first that it will make them comfortable during their stay.
Conduct a thorough assessment of the house before even thinking of renting it out. Does your house badly need some revamping? There are many things that can indicate it but the major signs you need a remodeling if there is a roofing leakage, it is infested by termites, and the paints are chipping. Looking for contractors to help you with remodeling in Gulf Shores? Salt Construction brings you the things to look for when finding the right contractor:
Check for Licenses and Insurance
Simple remodeling doesn't need a building permit. But if you wish to add new windows to existing walls, modify the building's existing footprint, or do some electrical system rework then you have to get a permit. When you are working with a contractor, he has to be licensed in order to get a permit. Insurance also serves as your protection in case anything unpleasant happens during the process.
Take A Look the Contractor's Successful Projects
Almost all companies have websites and social media pages these days. Your contractor can prove their expertise by showing you their real projects. Obviously, it is better if they have ratings and reviews from their former clients. Looking at their gallery of previous projects will give you an idea of how your own living space will be remodeled.
Ask About Rates
Depending on what you want to add or remove in your existing house, remodeling can be twice as expensive as building a new house. With a reliable contractor, you don't have to worry about paying more because you can have the confidence that the job is done accordingly. Here at Salt Construction, we are proud to offer competitive rates to our clients.
Give Your Home A New Look With Us!
As the adage goes, home is where your heart is. Make your living space as cozy and warm as you want it to be my remodeling it. If your property is located in a place with a high demand for tourists, you can increase its value by renovating it. Of course, it is not just about adding value to it but it is a nice way to prepare for retirement when you are planning to live there for good.
Salt Construction specializes in making well-built and carefully designed living and working spaces. Whether it is a big or small project, we can help with you customize a space that suits your needs. Aside from remodeling, we can also work on house expansion, repairs, and roofing. If you are looking for a team to help with your remodeling in Gulf Shores, contact our construction team today! You may send us your message at cody@saltconstructionllc.build or call (251) 597-4999.
Remodeling Gulf Shores
Salt Construction
2515974999
82 Plantation Pointe Suite 292, Fairhope, AL 36532
View Larger Map
We welcome your comments!
SALT CONSTRUCTION LLC
CODY DORRIETY
HOURS OF OPERATION
Monday to Friday
7:00 AM - 5:00 PM
Saturday to Sunday
Closed